We can't keep doing things the same way. Climate change, rising green house gas emissions, an aging population, resource depletion and increasing public health challenges. So let's try to do better. There are some sustainable technology and infrastructure "Pillars" we aim to address to create a healthier village, community, town and world. Below are just a few that we hope to test and utilize.
Solar Technology
Residential Solar Panels
Installed on "near zero" homes
Built "solar ready"
Intelligent energy management system for homeowners net-metering options based on behind-the-meter connection to the utility power
Residential ES and solar PV generation system can sustain critical loads of an average home during a grid power outage
Community Microgrid / Solar Field
Concentrated, supplemental energy supply as part of the Microgrid
Solar PV Generation field and large energy storage
Net – 50 Power Generation/Storage
2.1MWp Solar PV Generation System
3MW/MWh Lithium-ion Battery Energy Storage System (BESS)
Grid-tied bi-directional inverter
Battery Management System (BMS)
Microgrid Energy Management System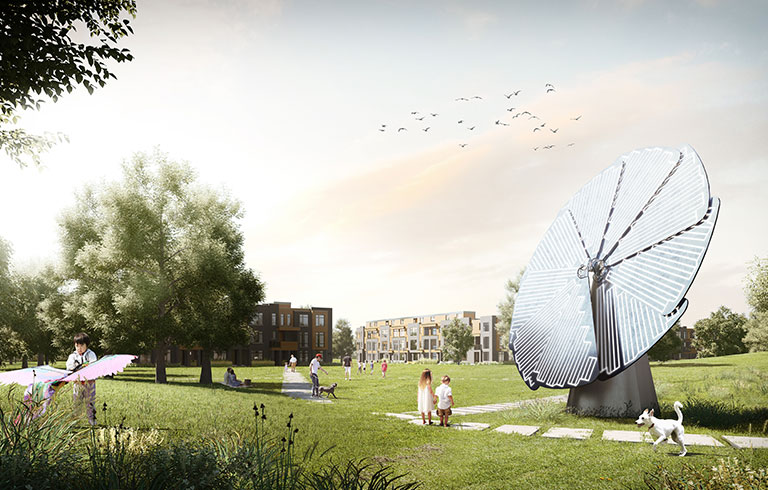 Solar Smartflower
Smart Use

All-in-one photovoltaic and energy storage system. Operational within an hour and delivers approx. 4,000 kWh per year (fills the energy needs of avg. home)

Smart Tracking

Monitors weather conditions to move with the sun or "fold-up" in poor weather conditions

Smart Cleaning

Easily rids itself of dust or snow by folding & unfolding to maximize energy production

Smart Cooling

Rear-ventilated to keep the unit cool & maximize energy production efficiency.

Smart Mobility

Compact and mobile design that can easily be relocated if needed.

Smart Safety

Constant self monitoring means a safe system. If winds increase, it takes its secure/night position.

Smart Options

Available in eight colours with an appealing modern design.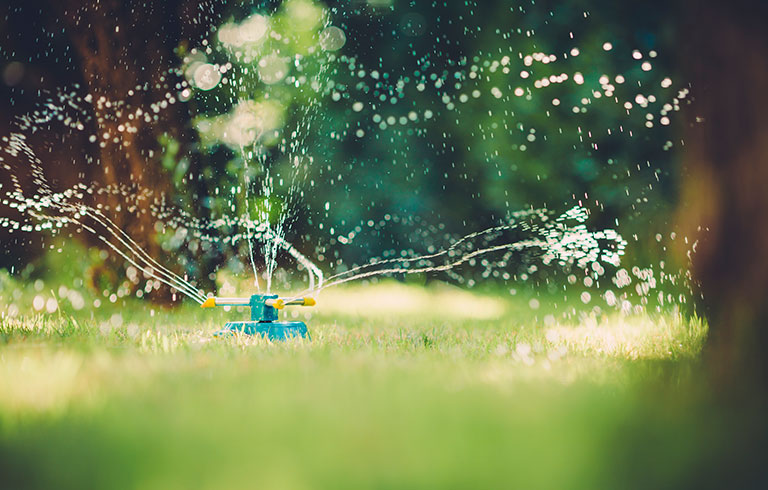 Greywater Reuse
Greyter Water System
The Greyter Water System reclaims and treats greywater so that it can be reused. The Greyter HOME is a self contained recycling system that filters and disinfects the greywater to a near potable water quality. The Greyter HOME system is 19" deep x 28" wide x 65" tall.
Capable of supplying 100% of the water required for flushing toilets
Reduces interior household water consumption (and costs) by 25-30%
Designed to meet the strict water quality requirements and performance guidelines of the National Standards Foundation (NSF 350)
Simple and easy to maintain
Reliable, easy, and inexpensive to repair and low energy usage.
The residential system has a holding capacity of approximately 200 litres. The commercial systems are much larger and, depending on the building size, will be designed to hold between 5,000-10,000 litres.
Benefits of GREYWATER RECYCLING
Reduced freshwater extraction from rivers and aquifers
Less impact from wastewater treatment plant infrastructure
Nutrification of the topsoil
Reduced energy use and chemical pollution from treatment
Replenishment of groundwater
Increased agricultural productivity
Reclamation of nutrients
Improved quality of surface and ground water
Benefits to Municipalities
Deferral/avoidance of new water and wastewater treatment Infrastructure
Delays costly infrastructure repairs to current water and wastewater infrastructure
Increases efficiency of current water and wastewater treatment facilities
Conserves water supply
Reduces annual operating costs to deliver and treat water
Benefits to Municipalities
Deferral/avoidance of new water and wastewater treatment Infrastructure
Delays costly infrastructure repairs to current water and wastewater infrastructure
Increases efficiency of current water and wastewater treatment facilities
Conserves water supply
Reduces annual operating costs to deliver and treat water
"Energy is the dominant contributor to climate change, accounting for around 60% of total global greenhouse gas emissions."

– United Nations, ref. 2030 Goals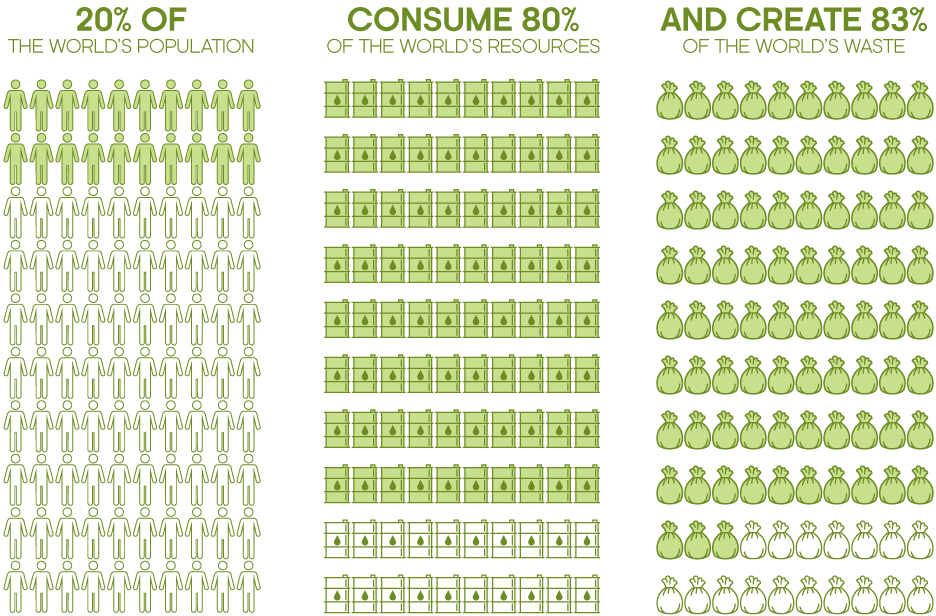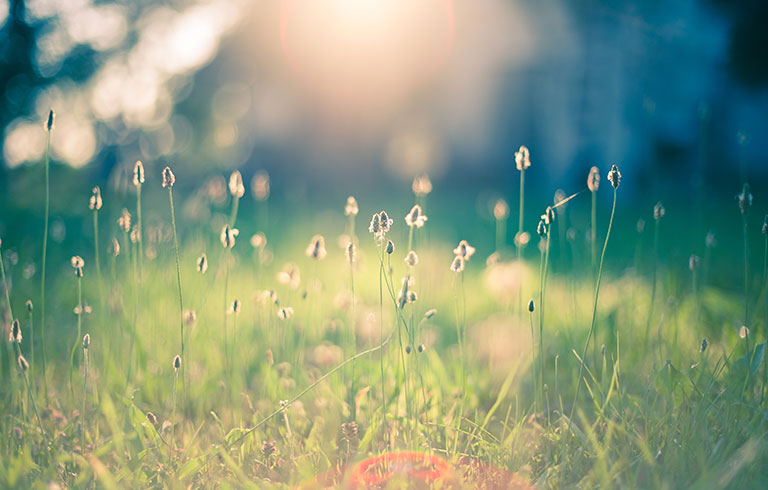 Low Impact Development
Low Impact Development filters, stores, and returns rainwater to the ground.
Mimics nature
Reduces localized flooding
Less stress on traditional stormwater infrastructure
Volume reduction
Erosion control
Bioswales – incorporating low impact development (LID) into the road right-of-way transforms roads into green streets that improve their level of service and reduce the risks associated with stormwater management.
Treatment Train System – employs a number of processes including interception, absorption, attenuation, infiltration, retention, and evapotranspiration to moderate runoff rates, improve water quality, and promote shallow groundwater recharge.
Rainwater Capture – reduce water use (irrigation/indoor plumbing use) by using stormwater captured from roof drains or other clean sources of runoff.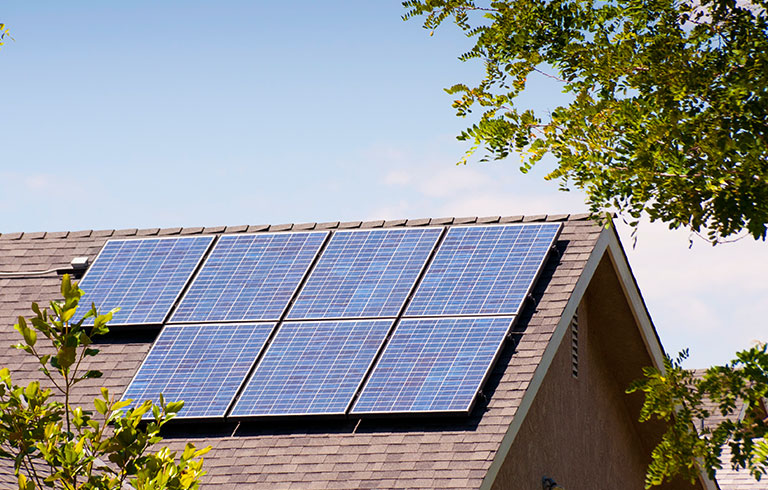 Near Zero Homes
Near Zero homes are highly efficient and built to consume less energy than conventionally constructed buildings. Technology and building envelope upgrades help achieve these near zero efficiencies.
Improved window glazing
Insulated piping
LED lighting
More efficient HVAC
Power Haus Concept
The Power Haus Concept is an affordable and revenue positive approach to building Near Zero buildings. Solar battery storage creates the scenario where on-site power generation can offset the most expensive energy load in a home. Electrical savings can pay for the solar battery system on a mortgage.
Power Haus has a mixed fuel approach where natural gas is used to provide space and hot water heating with up to 25% reduction in GHG emissions. In addition, Power Haus frees up the grid so that electricity can be used to charge electric cars and not to power homes.
A Power Haus Home saves 1.2 tonnes or 24% of GHG emissions in relation to a typical OBC 2017 house model.
"Buildings are often the largest energy users…..More often than not however, it's expensive to take an existing building and make the improvements to bring about energy savings."

– Bill Clinton
The Environmental
Impact of Building


Payback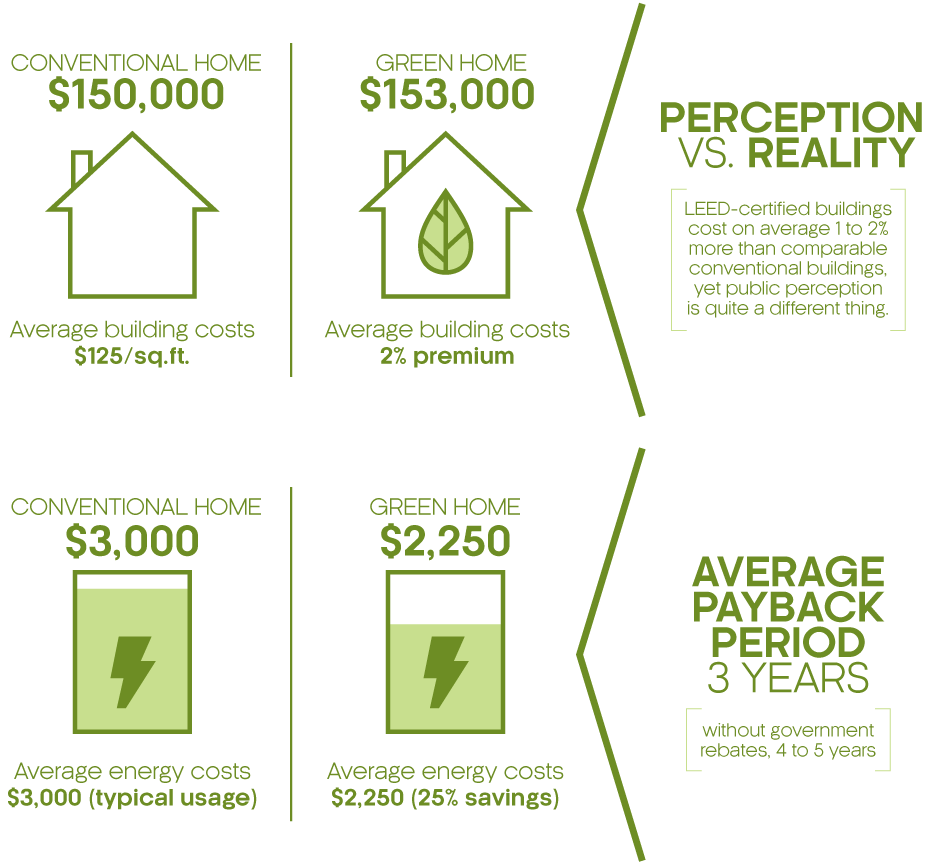 Geothermal
Energy generation
Heating & Cooling
Energy storage
Geothermal Heating and Cooling: Safe, clean, reliable, and efficient. Geothermal systems transfer heat, rather than create it. The systems produce drastically lower carbon dioxide emissions than traditional systems and are extremely energy efficient.
Geothermal harnesses natural heat stored in the ground through a network of underground pipes called a 'ground loop.' A water-based solution circulating though the pipes collects the heat. This ground loop solution is passed through a heat exchanger or heat pump, which replaces the traditional furnace and air conditioning system, and distributed throughout the system.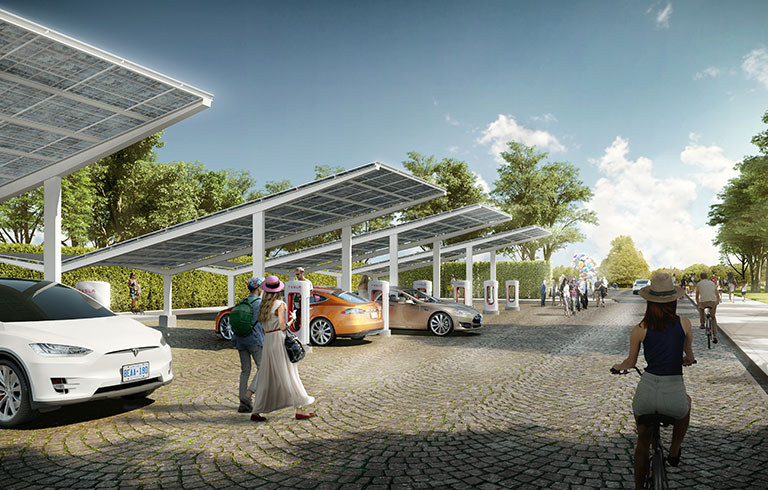 Charging Stations supporting
Green Transportation
Quick charging
Charging canopies located near community parks
240V EV Charging Stations
Charge electric vehicles in half the time as a 120V outlet
Compatible with the following EV's – BMW Active E, Chevy Spark and Volt, Toyota Prius, Kia Soul EV, Nissan Leaf, Tesla